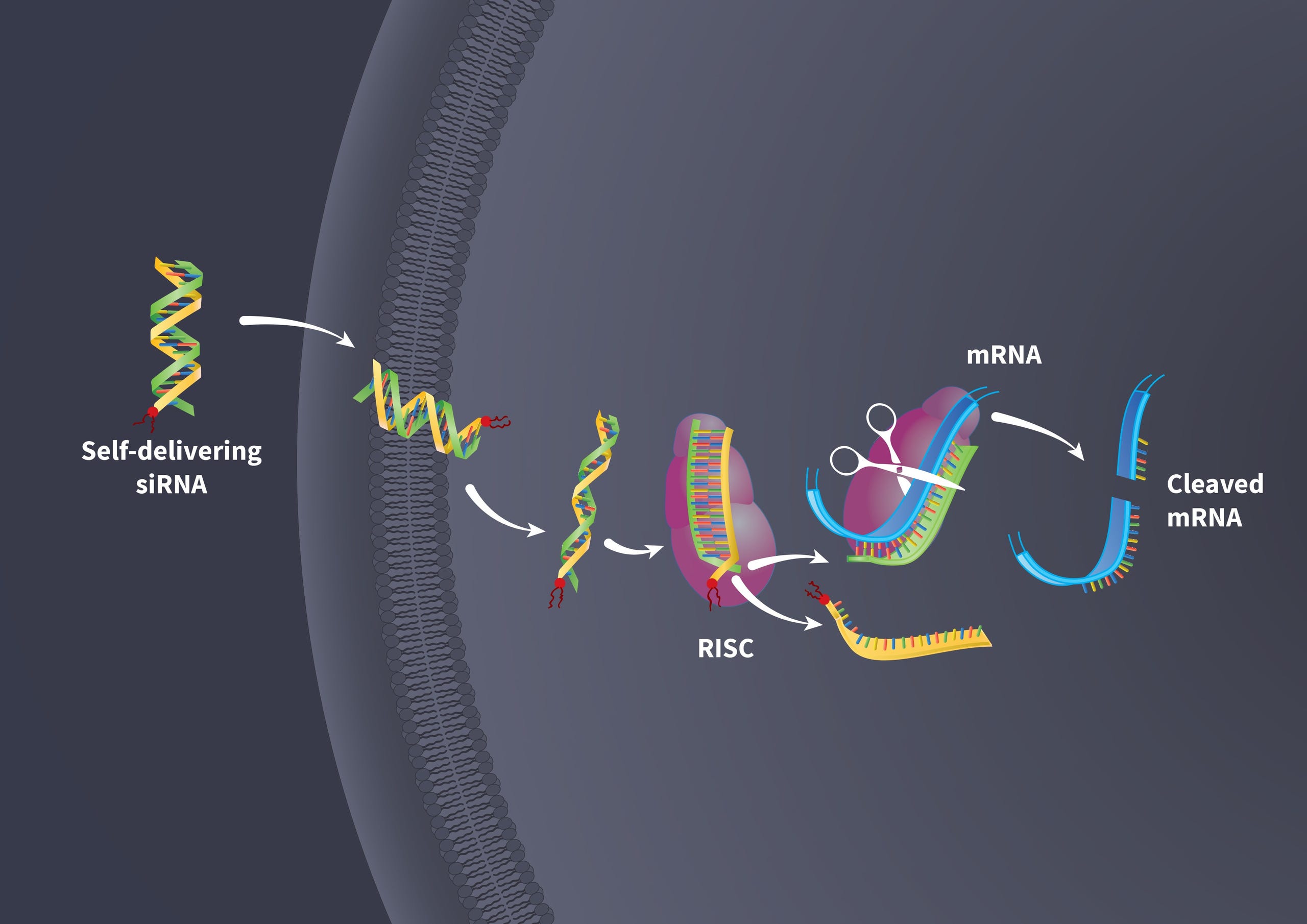 "Pramo" means "ferry" in Esperanto. PRAMO MOLECULAR develops ferry molecules - covalently linked transport systems for delivering nucleic acid based drugs (NABDs) to treat currently "undruggable" serious diseases.


LEARN MORE

NABDs include antisense DNAs, short interfering RNAs, micro RNA mimetics, splicing and innate immunostimulating oligonucleotides, antagomies, aptamers, DNAzymes, synthetic leads for CRISPR/Cas and other therapeutically effective oligonucleotides.

Supported by the grant EXIST Research Transfer (EXIST-Forschungstransfer) of the Federal Ministry for Economic Affairs and Energy (BMWi), we aim to develop particularly efficient, cost-effective and well-tolerated delivery systems on a lipid basis for therapeutic oligonucleotides.

Delivering therapeutic oligonucleotides into target cells is challenging and unsatisfactory, because nucleic acid based drugs are extremely large, strongly loaded and therfore hardly cross cellular membranes.
Cooperation Offer
Are you developing Nucleic Acid Based Drugs / siRNAs?
Are you looking for an efficient delivery system to a specific organ or cell type (e.g. cancer cells)?
Do you want your delivery system to be easily GMP-compliant?